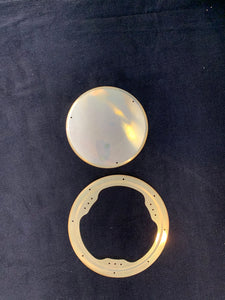 Standard 5" inspection covers and doubler, these are standard replacement for lost and corroded wing inspection covers.
These covers can be dimpled for countersunk screws or left flat for pan head screws. 
Price is for the set.
Material:
.031" 2024 T3
PMA (Parts Manufacturing Approval) status is PENDING.

For more information regarding product guarantee, shipping costs, return policy and production lead times, please visit our Shipping and Returns page.